Blog: From the desk of Karin T. Mak ...
Top 20 Finalist
10/3/2012
RED DUST is a top 20 finalist in the iHaveSun Chinese Documentary competition! Many thanks to everyone who voted for the film and supported it!

---

US server down for iSunTV Chinese Documentary competition - voting deadline extended
9/13/2012
9/13/12: The server has been up and running and the voting deadline is Sept. 18.
8/21/12: From iSunTV's twitter engineer codes in PDF
account (translated mostly by google translate): [Announcement] Due to U.S. server hardware failure, Sunshine Chinese Documentary Award voting website will suspend service. The internet voting deadline is extended until 12 o'clock midnight on September 18. Sorry for the inconvenience. We will strive to avoid the occurrence of online engineer codes
such a failure.

---

iSunTV Chinese Documentary Awards 2012 - Competition
8/9/2012
Please vote for RED DUST in the iSunTV Chinese Documentary Awards 2012 Competition.
It is a great honor to be part of an online competition with other documentaries about Chinese social issues. The website is in Chinese, but for non-Chinese readers, Google Chrome and Safari have great translation extensions. Voting outside of China takes a few steps. Below is a step-by-step guide.
How to vote:
1. Go to http://www.ihavesun2012.com/fv57.aspx
2. Select highest quality to view film "高清" in yellow characters, third from left below media player.
3. Register your email by clicking on the right two characters on the top left-hand corner of the page.
4. Registration - asks for your email, password, username, a cell phone number (based in China, Hong Kong, Macau, or Taiwan). If you don't have a number, you can use this Hong Kong number: 95736403. If using this number, be sure to select "香港" or Hong Kong under location, which ISPE standards
is the second selection from the top. Click OK for the next two pop-up windows.
You will then receive an email in Chinese (Google translate is a great way to translate the email) that will ask you to text a code. Choose any number to send it to. To text an international number, add 011+number provided in email. If texting from the U.S., your cell phone service may charge you extra to send an international text. For example, Verizon charges $.25. Or you can use Skype to send the text message.
5. Get ready to Vote! Wait unitl you have received a second email confirming that your registration process has been verified. Go back to www.ihavesun2012.com/fv57.aspx.
Click on the check mark to vote. You may have to log-in to the website again.
Under your log-in area, your username will appear. Scroll over your username and a menu drops down. Go to the fourth selection down to confirm your vote.
A new window will appear with RED DUST showing up on the bottom of the page. Scroll over to the UL standards online
bottom left of the screen where numbers appear, and make a selection for RED DUST.
6. A final confirmation window will appear.
Thank you for taking the time to support RED DUST and workers' rights in China

---

GP workers - an example of the "Invisible Victims of Development"
5/22/2012
News article from The Guardian:
Workplace poisoning killing millions of Asians each year, says new report
Illnesses contracted in factories in Cambodia, China, India, Indonesia, the Philippines and Thailand 'ignored and unreported'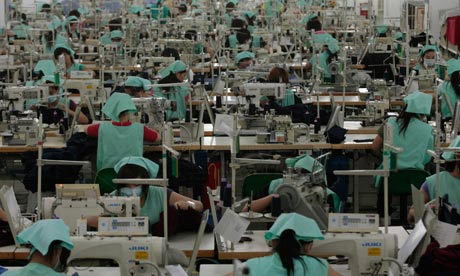 TAGS: news poisoning toxic

---

AAUW Presentation in Pasadena, CA on Feb. 18
2/13/2012
Director Karin Mak will be presenting her experience making "Red Dust" to the American Association of University Women (AAUW), Pasadena Branch on February 18, 2012 at the Women's City Club of Pasadena. In April 2010, AAUW Pasadena participated in the successful effort to replica breitling navitimer limit cadmium in jewelry sold in California with a letter writing campaign to state legislators. Emphasized was cadmium's potential to be toxic to young girls.
TAGS: presentation

---

From aluminum dust to cadmium dust, unsafe factory conditions continue in China
1/26/2012
A January 25, 2012 expose in the discusses the death of a worker in a Chinese factory that produced Apple iPads. Apple also recently reported record cosplay costumes quarterly profits and briefly surpassed ExxonMobil as the most valuable company in the world. Good job Apple.

---

COMMFFEST in Toronto 9/23/11
9/20/2011
RED DUST will be at COMMFFEST in Toronto Friday, September 23!

9:15pm Show - Event 7
TAGS: filmfestival

---

Los Angeles United Film Festival
5/2/2011
May 5th, 2011 (THURS) 5:15PM
Los Angeles United Film Festival

1822 Vermont Ave.

Los Angeles, CA 90027




Crude Justice 18 min

Shot on location in Louisiana, this film explores the damage done by this unimaginable environmental calamity to the lives and livelihoods of the people who depend on the waters of the Gulf of Mexico for their income, their food, and the continuation of their culture.

Director: Kevin E. Fry




Red Dust 20 min

RED DUST tells an unexamined side of China's economic development: the resistance, courage, and hope of workers battling occupational disease, demanding justice from the local government and global capital.

Director: Karin T Mak

Keeping Them Safe 28 min

Sopheak 27, works in one of Cambodia's notorious 'Karaoke Bars'. Condemned to a life of poverty, she must make tough choices so that her seven year old daughter does not face her same fate.

Director: Lauren and Melissa Sandler fake cartier watches





TAGS: filmfestival

---

4/27/2011
The Reel Work Labor Film Festival was truly invigorating. I reconnected with mentors from the University of California Santa Cruz, where the film began as a graduate thesis. The audience was also very engaged. They chuckled at the right moments, and asked great questions. Thank you Santa Cruz and Reel Work!
Next screening is on Sunday, May 1 at the Los Angeles Asian Pacific Film Festival. Celebrate International Worker's Day by watching RED DUST.
LA Asian Pacific Film Festival
Sunday, May 1,2011
12noon
Laemmle Sunset 5

---

Reel Work May Day Labor Film Festival
4/16/2011
Reel Work May Day Labor Film Festival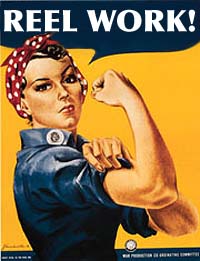 The film festival celebrates its 10th year with an engaging line up of films that explore the lives and struggles of workers in the United States and around the world. RED DUST is honored to be part of the festival.
RED DUST screening information:
April 25, 2011, Time: 7pm
Santa Cruz Community TV Studio,
816 Pacific Avenue (Downtown, 1 block south of Metro Center)
Santa Cruz, CA imitatie horloges


TAGS: filmfestival

---

Davis Feminist Film Festival
4/14/2011
THURSDAY, APRIL 14TH
Reception with food and beverages at 5pm, Films begin at 6pm
Veteran's Memorial Theatre, Davis, CA
PROGRAM

Git Along Little Dogies (9 min.)
Kate Lain, USA
This humorous experimental memoir tells the story of a girl struggling with gender expectations as she transitions from childhood to adulthood. Employing a "mockumentary" style, the film explores the gap between the promise of gender freedom and the reality of gender constraint in a world in which one size does not fit all.
Camas (10 min.)
Manuela Moreno, Spain
Exhilarating or disappointing, pleasurable or painful, sex is a subject about which men and women can—and often do!—differ. Expertly produced and varied in pace, mood, and perspective, these four bedroom vignettes examine the intimacies and anxieties surrounding heterosexual sex.
Red Dust (20 min.)
Karin Mak, China
After being diagnosed with cadmium poisoning, former employees of a battery factory in China unite in a quest for justice. The women must organize to save other workers from the same fate while also fighting to obtain the medical treatment they desperately need. This documentary explores sensitive labor issues in China as well as the role women play in the developing global economy.
Exposing Homelessness (21 min.)
Kerri Galwryn, USA
This film documents the experiences of three formerly unhoused women who use photography to express their thoughts and insights about homelessness in San Francisco. The documentary challenges stereotypes about homelessness orologi replica italia and shows how artistic practice itself can be an empowering, healing force.
Lily's Image (11min.)
Susanne Stich, Ireland
Lily is a quiet girl with an unconventional family and home life. Her parents are divorced, and her Dad has a new "friend." Using her toys and her imagination, Lily grapples with her changing personal circumstances while trying to maintain the picture-perfect image of the "ideal" family. A thoughtful narrative with beautiful cinematography.
The Rehearsal (5 min.)
Doris Film, Sweden
When a young girl inadvertently discovers there is more to climbing rope than reaching the top, she shares the secret with her best friend. The Rehearsal is a charming look at innocence, discovery, and childhood bonding.
Goals for Girls (6 min.)
Ginger Gentile and Gabriel Balanovsky, Argentina
Young Argentinean girls who want to play soccer must battle deeply rooted sexism in their families and communities just to claim the time and space to enjoy sports. This short documentary shows how male peers, limited public space, and household chores can all get in the way of a girl's soccer game.
The Witches of Gambaga (55 min.)
Yaba Badoe, Ghana
This powerful documentary explores a longstanding crisis in Ghana, in which women – often those who are strong-willed and successful – find themselves accused of witchcraft. The belief in witchcraft is still widespread and exerts considerable influence on the freedom and mobility of Ghanaian women. Some of the accused leave their villages for Gambaga, a camp that provides protection in exchange for labor. With care and sensitivity, The Witches of Gambaga gives these exiled women a space to tell their own stories.
Q & A with Professor Amina Mama, co-producer of The Witches of Gambaga (30 min)

---

Global Health Film Festival - Yale University
4/2/2011
Red Dust will be shown along with two other short films at the Global Health Film Festival at Yale University.
Friday, April 8
3-5pm
The Linsly-Chittendon Hall, Yale University
New Haven, Connecticut ISA codes
TAGS: screening

---

Los Angeles Film Festivals - March 2011
3/23/2011
2011 LA Film + Music Weekend
Saturday, March, 26, 2011
6pm - 7:45pm
Q&A following film
Laemmle's Music Hall Theater
Los Angeles, CA
Composer Vivek Maddala present for Q&A copy omega watches
2011 Los Angeles Women's International Film Festival
Tuesday, March 29, 2011 8:30pm
Laemmle Sunset 5
Hollywood, CA
Director/Producer Karin T. Mak present for Q&A
TAGS: filmfestival

---

Film Festivals - Spring 2011
2/16/2011
Catch RED DUST at one of the following film festivals this Spring!
Thin Line Film Fest
Texas' International Documentary Film Festival
Saturday, Feb 19, 6pm
before feature length documentary Hypothesis
Denton, TX
http://www.thinlinefilmfest.com/

S.U.R.G.E. Film Festival
The Fifth Annual International Social Uprising Resistance and Grassroots Encourage Film Festival
Leander, TX
Friday, March 11th, 2011
2:40PM
Location: Way Off Broadway Community Players Theater, 11880 West FM 2243, Bldg 4, Leander, TX
(45 minutes outside of Austin, Texas)
*ADA accessible* FREE!

2011 The Washington, DC Independent Film Festival
Saturday, March 12, 2011, 12 noon
Shorts Program about the Environment
Location:Gala Theatre (3333 14th Street NW, Washington D.C., DC 20010) Metro: Columbia Heights
http://www.dciff.org/festival.shtml

2011 Portland Oregon Women's Film Festival (POWFest)
Saturday, March 12, 12noon
The Hollywood Theatre
Portland, Oregon
www.powfest.com

2011 LA Film + Music Weekend
Saturday March, 26, 2011
6pm - 7:45pm
Q&A following film
Laemmle's Music Hall Theater
Los Angeles, CA
http://www.lafilmweekend.com/
韓国ブランドスーパーコピー
2011 Los Angeles Women's International Film Festival
Tuesday, March 29. 8:30pm
Laemmle Sunset 5
Hollywood, CA
http://www.lawomensfest.com/

Rome Independent Film Festival
March 18, 2011, 8:10pm
Nuovo Cinema Aquila in Rome
http://www.riff.it/

Chicago Asian American Showcase
April 01- April 14, 2011
The Gene Siskel Film Center
Schedule: TBA rolex replica
Reel Work May Day Labor Film Festival
April 25, 2011, Time: TBA
Santa Cruz Community TV Studio, Downtown Santa Cruz
Santa Cruz, CA
http://www.reelwork.org/
The Los Angeles Asian Pacific Film Festival
April 28 - May 7, 2011
Los Angeles, CA
Schedule: TBA
http://asianfilmfestla.org/2011/
TAGS: filmfestival

---

Thin Line Film Fest
1/31/2011
I'm happy to announce that RED DUST will be playing at the
Thin Line Film Fest
Texas' International Documentary Film Festival
February 16-20, 2011
Denton, TX

Screening Date/Time:
Saturday, Feb 19, 2011, 6pm
before feature length documentary Hypothesis
TAGS: filmfestival

---

1/10/2011
Much joy and good health for 2011 -
Here's a list of January Screenings



Location: Anthology Film Archives on the Lower East Side, 32 Second Avenue & 2nd Street
Tuesday, January 11th, 6:00 PM
Documentary Series about the Environment
Emre Ozdemir's URVA
Karin Mak's RED DUST
john dunstan's THE SECRET LIFE OF..

Tickets for the evening at NewFilmmakers NY, are only $6 and are available at the Anthology Box Office the night of screening.

2011 Santa Clarita Valley Film Festival
Location: Repertory East Playhouse, 24266 Main Street, Newhall, CA 91321

Friday, January 7, 8:00-9:30 p.m.
DOCUMENTARIES (Films Appropriate for 13 and Up)
Red Dust
Haitian Hope: Field Hospital
Speaker's Corner


---

Screening in Toronto, Canada on Sunday, Nov. 21
11/19/2010
Canadian Labour International Film Festival

TORONTO SCREENING
Innis Town Hall
2 Sussex Avenue, Toronto
(5 minutes south of St. George subway)

SUNDAY, 21 NOVEMBER
2:00 p.m.

Silent Voices: Home-based Women Workers in Pakistan
2010 – 14 minutes
DIRECTOR: Aisha Gazdar
LANGUAGE: Urdu, Punjabi, others (English subtitles)
SYNOPSIS: The stories of women home-based workers in Pakistan told in a gritty and realistic style.

Red Dust
2010 – 20 minutes
DIRECTOR: Karin T. Mak
LANGUAGE: Mandarin, Sichuanhua (dialect) English (subtitles)
SYNOPSIS: The incredible story of resistance, courage and hope by women workers in China battling cadmium poisoning and demanding justice from the local government and their employer, a multi-national battery manufacturer.

Bölge (The Zone)
2010 – 40 minutes
DIRECTOR: Güliz Saglam, Feryal Saygiligil
LANGUAGE: Turkish (English subtitles)
SYNOPSIS: Seven workers, all women. Four free-trade zones in four different Turkish cities. Surrounded by high walls, barbed wire fences, very much like a concentration camp. This documentary covers the working conditions of women in the free-trade zones, their experiences, observations and their hopes for the future. The barbed wire fences not only surround the zones but also accentuate the captivity of women workers. So much so that the borders of the zone evade us, inside and outside become indistinguishable.

The Nanny Business
2010 – 44 minutes
DIRECTOR: Shelley Saywell
PRODUCER: Shelly Saywell, Deborah Parks, Canada
LANGUAGE: English
SYNOPSIS: Traces the story of Edelyn Pineda who left her three children behind and paid thousands of dollars to a recruitment agency in Canada to make the arrangements and book her with a family. She arrived to discover that the agent had taken her fee but the "employer" who signed her contract was not interested in her services. Joelina Maluto came to Canada after working in Hong Kong anime cosplay shop and the Middle East because "I heard Canada was a good country, and after two years I could bring my children here." Instead, she arrived to find she had no job and was forced to live in her agent's basement with 16 other nannies for the next 2 and a half months. When the agent finally got her a job, the employer forced her to work 18 hour days. Edelyn and Joelina were among several nannies brave enough to go public about their experiences in the hope of forcing change. Their stories are put into wider context by journalist Susan McClelland, whose own search for a nanny led her to this story, and whose subsequent article "Nanny Abuse" for Walrus Magazine won an Amnesty Award.
THEMES: Migrant workers, caregivers
TAGS: screening

---

Screenings Updates
11/4/2010
I've had some great screenings recently with Professor Miller's Environmental Analysis class at Pomona College, Professor Gee's Public Health class at UCLA, and the Moving Forward Together Conference in Long Beach about trade, health, and the environment. I was quite inspired and invigorated by the conversations with the different audiences.
Here are some additional screenings:
Friday, November 5
Pitzer College, Claremont, CA
LOVE AND JUSTICE, 4PM
Location: Broad Performance Space TAPPI pdf codes
From bed to batteries to breaking the law, the documentaries featured in this program illuminate untold stories from very different worlds. First is a light-hearted glimpse at the home life of George Takei and his partner Brad Altman, followed by a gripping expose of the plight of Chinese factory workers suffering from cadmium poisoning. Wrapping up the program is a chronicle of Army Lt. Ehren Watada's fight against what he believes is a constitutionally illegal war.

program
GEORGE AND BRAD IN BED (2010) Dir. Jessica Sanders
RED DUST (2010) Dir. Karin Mak
LT. WATADA (2010) Dir. Freida Lee Mock
Saturday, November 13, 2010
Huntsville, Alabama
5:20pm, Room 2
documentary shorts program
Call Her Mama
Hindsight
I stopped for a turtle this morning...
Stepping Into the Stream
Red Dust
The Brothers of Kappa Pi

---

Moving Forward Together
10/22/2010
Red Dust will screen in a workshop called "Workers' Rights in China," at a conference that will bring together 600 people from around the country and around the replica orologi world (Australia, Hong Kong, Malaysia, and Russia).
a conference for communities impacted by trade, ports, and goods movement.
October 23, 2010
10:40am, Conference Room 212.
Carson Community Center
801 E. Carson Street, Carson, CA 90745
Conference info: Advance registration has closed. Walk-in registration will be available at the conference, however, some services may not be available without advance registration.
TAGS: screening conference

---

9/29/2010
Red Dust was accepted into the 2010 Canadian Labour International Film Festival! November is labor month in Canada, and the Festival specifically programs films about "workers and the conditions under which they live, work, fight, and succeed in their daily lives." The full schedule will be announced soon at www.labourfilms.ca.

---

California Limits Cadmium in Children's Jewelry
9/28/2010
California joins Connecticut, Illinois, and Minnesota as ロエベ財布スーパーコピー states that have passed laws that limit cadmium in jewelry. SB929 was signed into law on Monday, September 27, 2010. This is a great victory as it helps limit the use of cadmium in manufacturing and also raise awareness about cadmium's toxic properties. More information about the passage of the bill is available at:http://www.8newsnow.com/story/13227089/schwarzenegger-limits-toxic-metal-in-toy-jewelry.
TAGS: cadmium jewelry

---

Ban on jewelry made with cadmium moves forward in California
9/13/2010
Legislation is moving forward in California to protect consumers from jewelry made with cadmium. Governor Arnold Schwarzenegger just needs to sign SB929, which would ban sales of jewelry containing more than 300 parts per million of cadmium. Read the recent LA Times article "Cadmium in Chinese jewelry raises alarms" about Chinese factories using cadmium in jewelry production in order to save costs. Again the dangers to ブランドスーパーコピー consumers are clear, but what about the workers?
TAGS: jewelry cadmium

---

GP workers attacked in protest
8/25/2010
GP Workers Attacked in Protest
On August 24, 2010, a group of former GP workers protesting outside a GP Batteries factory in Huizhou, China were beaten by a mob of 300 people. Worker leaders were targeted in the attack, and several of them have been hospitalized. Workers believe that the cosplay shop violence was pre-arranged and even heard members of the mob say they were paid to beat the workers.
The GP workers' struggle for justice continues. Read the workers' account and open letter at Globalization Monitor's page. Photo from Globalization Monitor.
TAGS: GP protest

---

Chinese blog excerpt
8/1/2010
My friend, amazing activist academic Jenny Chan of SACOM (Students and Scholars Against Corporate Misbehavior) recently sent me this excerpt from a blog in China. It was posted after a series of worker suicides at the Foxconn factory in Shenzhen, China. The workers were making Apple iPhones and other electronics. Ten workers attempted suicide, with only 2 surviving breitling replica kaufen. Workers' rights advocates point to the intense pressure workers experienced while working at the factory as a factor that contributed to the high suicide rate. The GP and Foxconn cases raise questions about China's deep investment in manufacturing and the quality of life it has generated (literally dead-end jobs) for the country's youth.

Blog Excerpt: [english translation]

*To die is only to tell we've ever lived*

Foxconn employees and people who're alike Foxconn employees (in China, we are called peasant workers)
may be, to end one self's life is only to tell I've ever lived
to tell there's only despair while [I'm] alive

-- a blogger (27 May 2010, after the "12th jump" in Foxconn)

http://blog.sina.com.cn/s/blog_47480eca0100ikm2.html [in Chinese]

replica orologi di lusso

*只有死亡证明我们曾经活着*

也许,对于富士康的员工,
或者类似富士康员工的工人(在中国,叫农民工),
只有用死亡证明自己曾经活着,
证明活着只有绝望。
TAGS: China workers

---

Pre-order the DVD!
7/22/2010
Pre-order the DVD of Red Dust for personal or grassroots organizational use: The DVD offers multilingual subtitles (English, Spanish, German, and French) for organizing and educational efforts with diverse audiences. The NTSC version will be available Aug 1, 2010. The PAL version is in the works for audiences in Europe and Asia. Shipping and handling is $4.00 USD.
(For educational or institutional orders, please contact me directly at karin@reddustdocumentary.org.)
Use Paypal to order: relojes de imitacion
TAGS: DVD

---

Critical Ethnic Studies Conference in 2011
7/1/2010
Good news today. Just learned that RED DUST got accepted to the 2011 Critical Ethnic Studies Conference at UC Riverside. It will screen in a workshop called "Stories of Struggle in Asia/America" with SONGS OF NEW HOPE, a documentary by fellow UCSC Social Documentarian Eric Tandoc. More cartier replica info to come soon!
TAGS: conference screening

---

AMC report back
6/29/2010
The Allied Media Conference was a wonderful place to screen. The audience was very supportive cosplay boutique and there was an engaging Q & A that followed. Thank you AMC! Of course I brought my camera, but forgot to take pictures.
TAGS: conference screening

---

RED DUST playing at the Allied Media Conference in Detroit (4pm, Saturday 6/19)
6/15/2010
Catch RED DUST at the Allied Media Conference this Saturday! It will screen at 4pm in the Community Arts Auditorium at Wayne State University. I am very honored and fake rolex excited for the film to be part of the conference. The AMC aims to cultivate strategies for a more just and creative world, and transform communities through media-based fake iwc organizing.
TAGS: conference screening

---

More cadmium found in jewelry
5/20/2010
Thank you to the Associated Press who exposed the high levels of cadmium found in jewelry. The investigation found a piece of children's jewelry from China that had up to 91 percent cadmium. I hope the conversation eventually includes concern for the safety of workers who manufacture the cadmium-laden products.
"AP IMPACT: Wal-Mart pulls jewelry orologi replica svizzeri over cadmium:"
http://www.washingtonpost.com/wp-dyn/content/article/2010/05/19/AR2010051902438.html

And according to Stephen Colbert, "...lacing children's jewelry with heavy metal is a great way to teach our kids about the periodic table." Watch the clip at:
http://www.colbertnation.com/the-colbert-report-videos/309263/may-11-2010/consumer-alert---best-friends-charm-bracelets

---

Marathon
4/13/2010
Spencer Nakasako says documentary filmmaking is like running replica breitling a marathon. I wonder what mile I am on.

---

Congressional Legislation
2/13/2010
This isn't related to the ni-cd batteries, but it's a good fake breitling watches uk step towards banning cadmium. The U.S. Congress is considering legislation that aims to stop the manufacture, sale, or distribution of children's jewelry made with cadmium, barium, and antimony, all toxic chemicals. Both House and Senate bills are in committees.
Senator Charles Schumer's (D-NY) "Safe Kid's Jewelry Act" (S.2975) is currently in the Senate Committee on Commerce, Science, and Transportation. Anyone from West Virginia want to send a message to Senator Rockefeller, who is the Chair of the copy breitling watches Committee?
On the House side, Representative Jackie Speier's (D-CA) "Children's Toxic Metals Act (HR 4428) is currently in the Energy and Commerce Committee. There are 75 members active in this group, chaired by Representative Waxman of California. Want to write your rep? Find her/him first here: http://www.govtrack.us/congress/committee.xpd?id=HSIF.

---

Website Under Development
2/2/2010
I am super excited about getting this website and CGA standards online
blog up for the film. Big THANK YOU to Terri and Skullco Technology Solutions for an amazing site. It has been two years, five months, and three days since I finished shooting in China. Well, I can only look forward to the day when the film is finally done. Only color correction and sound mix to go technical e boods store

---